In 2002, moves to replace the aging station shelter were started. Designs were completed and an application for funding assistance in 2003 to ASB was partially successful.
In October 2003 the old station building was dismantled, and a start made on erecting the steel work for the new station, which was completed by the end of November, two weeks ahead of schedule. The galvanised steelwork was made by an outside firm.
The station was officially opened by the Mayor of Auckland, John Banks, on the 7 December 2003 and the new station name, Waipuna Junction, chosen from a competition run by the club was unveiled. Nobody in the club seemed to realise that the name given to the station originally was Waipuna Halt! After the obligatory official train trip behind Alan Gasteen with his rebuilt 'Scot' around the track, a buffet luncheon was held in the clubhouse.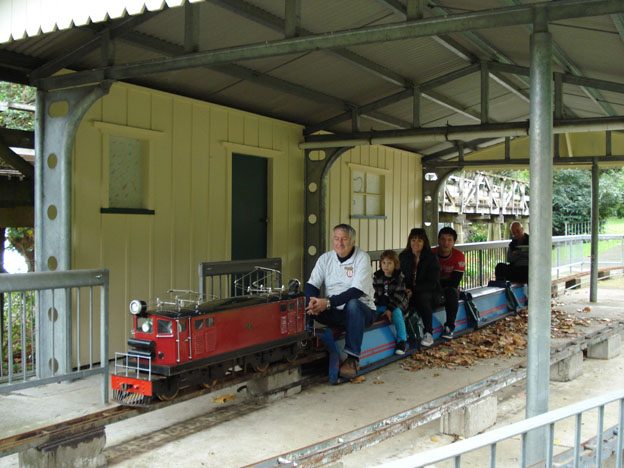 The new station shelter shown before the track was lowered to ground level